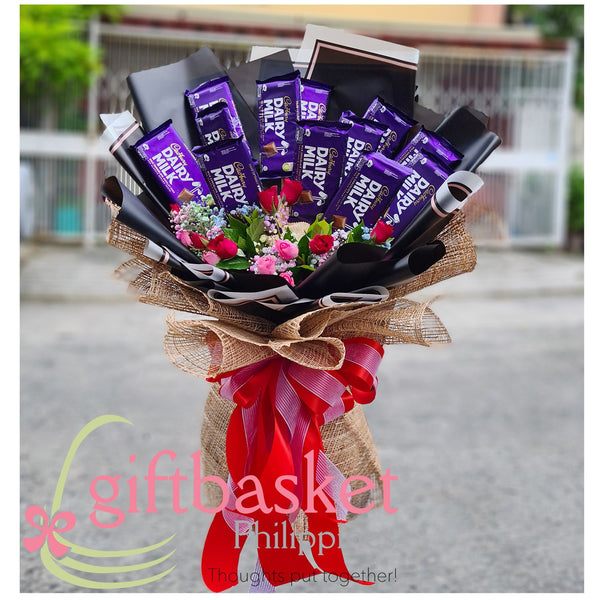 Beautifully arranged in a bouquet, these red and pink roses can help you make the perfect statement with chocolates edged around. Wait no more, send this choco-floral arrangement right away.
This bouquet compose of: 1 dozen of 160g Cadburry Chocolate 1 dozen of red and pink roses
Please install app 'product review'.